The Hidden Secret Daily Klaxxi Quest
As most of us have fought our way through dailies trying to get rep in order to buy our Ilvl 489 gear via valor points or simply to get a new MOP mount we find it takes weeks! Well with the Klaxxi rep in Dread Wastes there is a Hidden daily Quest.
The quest is very simple Quest!
The Warlord Gurthan
This hidden quest can only be obtained when The Klaxxi gives you sub-quests for the area around The Terrace of Gurthan. You require another player to come with you to enable this hidden quest. Go to the Terrace of Gurthan in the Dread Wastes (coordinates: 66.27,31.46).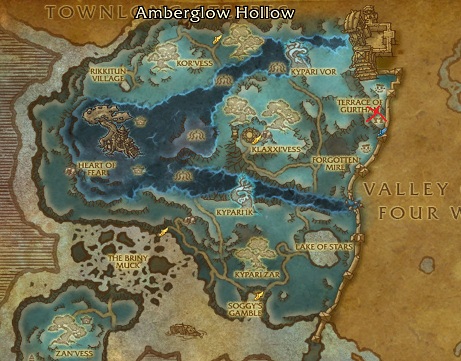 You will see an urn at the feet of a broken statue, and two circles on the ground. Stand on the red rune (circle) and type /kneel — then stand on the green rune (circle) and type /lie
Just typing /lie on the green circle some have reported to work also.
An elite mogu spirit spawns from the urn. It has 1575K health. Kill it and loot it. An item named Ashes of Warlord Gurthan triggers a quest titled "The Warlord's Ashes". Turn in the quest at The Klaxxi'Vess.
Kil'ruk the Wind-Reaver will grant you the rewards, and you can repeat the same steps everyday for your extra rewards. This will certainly help with the reputation and gear grind.
I have not heard of or found any other quests like this as of yet please feel free to let me know if you find more. Enjoy