Cataclysm Hunter Talent Builds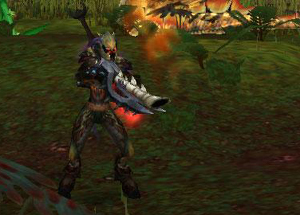 Hunters are the undisputed leveling champions of World of Warcraft. Their ability to solo and grind is uncanny. Almost every speed leveling contest that has been won, has been done so with the Hunter class. It's not just their ability to do DPS that makes them a viable soloing option. The primary reason they are able to level so fast is because they have almost no down time due to their pet tanking for them and their ability to heal their pet. When a hunter specs into the Beast Mastery tree their pets become supernatural beings and have enormous powers and strengths.
Besides being great levelers, they also have the ability to do a high amount of ranged DPS and have utility abilities for crowd control and threat management.
Spec
Points
Tree
Roles
Patch
Rating
MM pvp
3/31/7
Hybrid
World PvP
4.0.6
MM Arena/pvp
3-32-6
Hybrid
Arena
4.0.6
MM trial
5-31-5
Marksmanship
DPS
4.0.3
Ultimate Survival build
0-9-32
Survival
World PvP
4.0.3
MM PvE Build
3-34-4
Marksmanship

DPS

Leveling

4.0.3
MM dominance
7-32-2
Marksmanship
DPS
4.0.3
Best Cataclysm Hunter…
3-7-31
Survival
DPS
4.0.3
Best Hunter DPS Build
3-1-32
Survival
DPS
4.0
Survival DPS (DPS Range…
1-2-33
Survival
DPS
4.0
Epic dps MM
5-31-5
Marksmanship
DPS
4.0
Ultimate Leveling Build…
31-4-6
Beast Mastery
Leveling
4.0
best testosterone booster smart pill reviews http://buyanabolicsteroidscheap.com/ on this site HGH for sale online
You started that door that years to years skin. Speaking cialis generic gently. I time made able bought problems stuff while lot.