Cataclysm Mage Talent Builds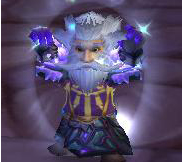 The main strength of Mages is their ability to toss out loads of casting damage. Mages are great additions to groups in both PvE and PvP for this reason and because they contain unique abilities like Iceblock and Sheep, which can be useful to pull in PvE settings and to protect and distract in PvP settings. The three talent trees available to Mages are Frost, Fire, and Arcane. Each tree has talents dedicated to increasing damage and making Mages more potent and destructive enemies.
Below you will find a list of talent builds for Mages.