Cataclysm Shaman Talent Builds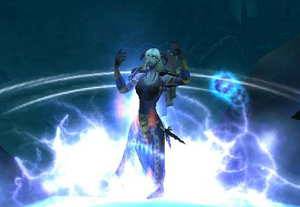 Shamans are capable of doing pretty decent DPS, as melee or ranged caster, and they also have the ability to heal. Shamans are preferred for groups as healers because they have great multi-heal spells and totems to buff other members of the group. But their best ability is Reincarnation! Reincarnation can help raids and groups recover very quickly without lengthy corpse runs.
Elemental and Enhancement Shamans can cause a great deal of damage and you should not be surprised to see them raiding as a DPS class alongside of Warlocks and Hunters.