Cataclysm Druid Talent Builds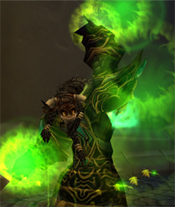 Druids are a utility class that have many functions from healing, to dpsing, to tanking. Their three threes are comprised of Feral Combat, Restoration, and Balance. Druids are restricted to wearing cloth and leather armor. They have the ability to shape shift to help them fill their various roles. They can shapeshift into bear form to tank, cat form to dps or stealth around, seal form to swim, travel form to run and flight form to fly across the open skies, and more.
Below you will find a compilation of talent builds for Druids.