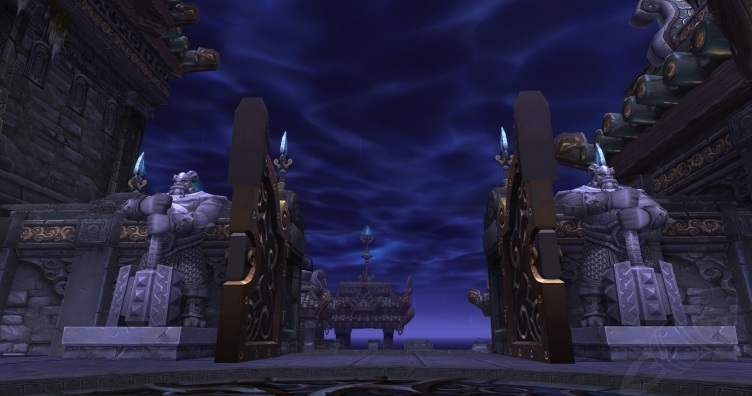 These factions were added in patch 5.2 as part of an Isle of Thunder War effort.  They center around an array of daily quests that are phased in a similar style of the Isle of Quel'Danas from The Burning Crusade.
As you complete daily PvP and PvE quests you will be pushing your server-wide effort closer to unlocking the next stage.
To get to the Isle of Thunder take the portal from the Shrine of the Two Moons or Shrine of the Seven Stars located near the Dalaran Portal.
Stages
Stage 0 and 1: Players land on the shore and complete PvE dailies in three locations.

Stage 3: Players tear down the outer wall of the city, resulting in new potential PvE daily hubs.

Stage 4:

 Players unlock the 

Thunder Forges

 and Lightning Vein Mines, which allow Blacksmiths to craft vanity weapons for transmog and 

 Lightning Steel Ingot

.

Stage 5: Players unlock Stormsea Landing, which lets players complete several rares and achievements.

Complete Phasing

: Players unlock one of the new world bosses, 

Nalak

, as well as an easier entrance to Throne of Thunder.
Quests
In addition to the quests below you will also receive access to a weekly quest and a raid quest.
A complete list of the Kiron-Tor Quests can be found here
A complete list of the Sunreaver Onslaught Quests can be found here
Kiron-Tor Rewards
Sunreaver Onslaught Rewards